Dr. Irene Bonney Faulkes YouTube Ministry
Click the thumbnail to watch the video
Welcome to our website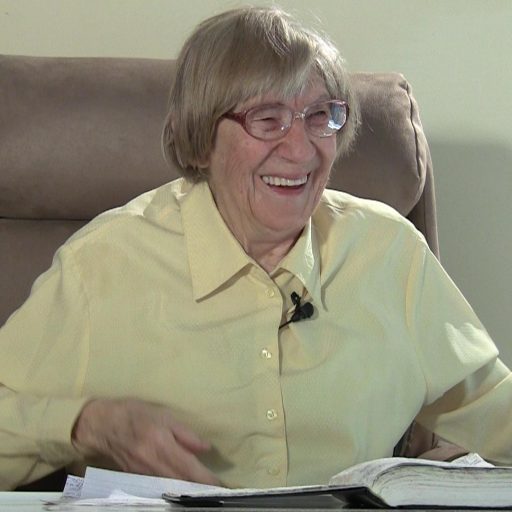 Dr. Irene Bonney Faulkes Ministry has reached out to hundreds of thousands of people around the world during her lifetime of ministry. Hundreds of thousands wonderfully received the 'dunamis power', baptised with/of the Holy Spirit, people saved, healed, and having miracles. Churches and many Shepherds/Pastors have been revived in thirteen countries.
At the age of twelve, Irene felt she would be a missionary. All through her teenage years she had the desire to minister the gospel and was always involved in church work from an early age. This included youth activities, music, Sunday School, and Open Air Gospel meetings.
The call of Christ was always there until finally, it met with fruition.
"So send I you", said the Lord Jesus.
She knew the reality of what David the Psalmist said, "In your presence, O God, is fullness of joy and at Your right hand are pleasures forevermore".
Bible Teacher Russell Keith Bonney
A Eulogy Of Dr. Irene Bonney Faulkes DD (Apostolic Ministry)
By Peter H Faulkes (Devoted Husband)
Many followers of Dr. Irene Bonney Faulkes would at this time know of her passing on August 31st, 2019, and the great loss this is to Christians worldwide. Any sadness we may have must turn to joy knowing that Dr. Irene is with the Saints in the Heavenly Realm before the Lord Jesus Christ.
For myself what a wonderful thirty years we have had together ministering the Gospel of Jesus Christ. Dr. Irene fulfilled all of the four ministries in her life (Apostle, Prophet, Evangelist and Pastor, and Teacher) and was used in all nine gifts of the Holy Spirit with great unction and anointing.
For most of her 93 years, Dr. Irene preached, taught, wrote many books and articles, ministered, evangelized, studied Christian history, the relevant lost books of the bible, and corrected so many of the false doctrines and erroneous teachings in Christianity.
Dr. Irene's Articles
Books List
Featured Video