Dr. Irene Bonney Faulkes YouTube Ministry
Click the thumbnail to watch the video
Welcome to our website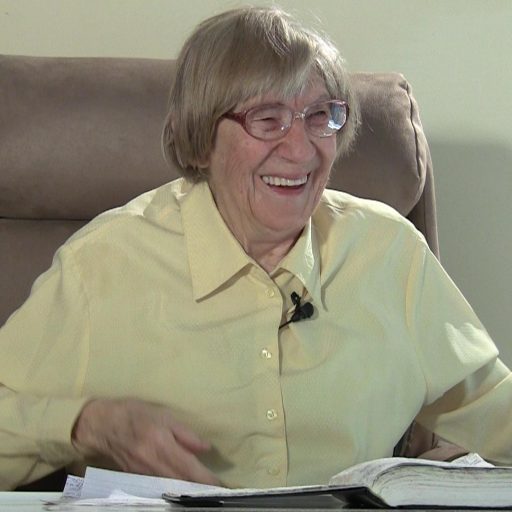 Dr. Irene Faulkes Ministry has reached out to some hundred's of thousands of people around the world during a lifetime of ministry. Hundreds of thousands wonderfully baptised with the Holy Spirit, people saved, healed and having miracles. Churches and many Pastors have been revived in thirteen countries.
At the age of twelve, Irene felt she would be a missionary.
All through her teen-age years she had the desire to minister the gospel and was always involved in church work from an early age. This included youth activities, music, Sunday School and Open Air Gospel meetings.
The call of Christ was always there until finally it met with fruition.
"So send I you", said the Lord Jesus.
She knew the reality of what David the Psalmist said, "In your Presence, O God, is fullness of joy and at Your right hand are pleasures forevermore".
You may extend your helping hand!
Jesus said, 'Whoever gives a cup of water even in my Name to a prophet, will receive a prophet's reward'. In this case it will be the reward of an apostle throughout eternity. Jesus said to lay up for ourselves treasures in heaven and not on earth. We all would receive in glory, treasures of which now we can only vaguely see and understand. There, for eternity it will be of the glory of the riches of heaven. The Lord bless you all.
Account Name : Peter Faulkes
Account Number : 589434185
Bank Name : ANZ
IFSC code : 014596
Dr. Irene's Articles
Books List
Featured Video