Dr. Irene Bonney Faulkes Youtube Ministry
Click the thumbnail to watch the video
Welcome to our website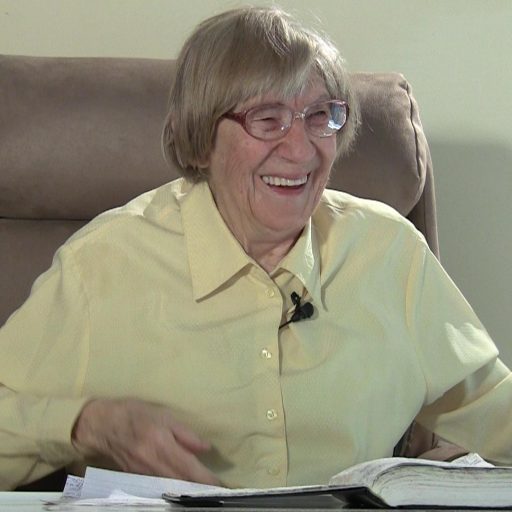 Dr. Irene Faulkes Ministry has reached out to some hundred's of thousands of people around the world during a lifetime of ministry. Hundreds of thousands wonderfully baptised with the Holy Spirit, people saved, healed and having miracles. Churches and many Pastors have been revived in thirteen countries.
At the age of twelve, Irene felt she would be a missionary.
All through her teen-age years she had the desire to minister the gospel and was always involved in church work from an early age. This included youth activities, music, Sunday School and Open Air Gospel meetings.
The call of Christ was always there until finally it met with fruition.
"So send I you", said the Lord Jesus.
She knew the reality of what David the Psalmist said, "In your Presence, O God, is fullness of joy and at Your right hand are pleasures forevermore".
Testimonials
Dear ones in Christ
Praise the Lord for His grace and wonders.
I ordained a Church of South India man years ago. He is ministering to 3,000 now. His people get into the Holy Ghost. Students of a Bible School finished the week with the last day seeing numbers tripled, to include quite a few more Charismatic including Pentecostal believers who were so keen – not being in the traditional churches.We all got into the Holy Ghost in a power filled way. After all, BBE translation of Acts 2:4 is: 'They were all filled with the Holy Ghost who gave them power (dunamis) to speak in other languages'. Power is based in speaking with other tongues.
Dr. Irene's Articles
Books List
Featured Video